Sweepstakes – Bright White Smiles Teeth Whitening…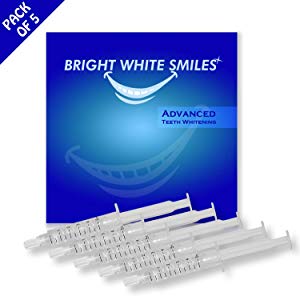 Ready for another great giveaway? Every minute you wait to join the exclusive sweepstakes is another day that you could be missing out on some of the greatest sweepstakes that are available on the internet today. Bright White Smiles Teeth Whitening Kit, 35% Carbamide Peroxide Gel for Professional Results at Home, Whiter Smile Refill System Includes: 5X Syringes, Trays not Included. Your chances of winning are 1:1800.
Take a look at these samples:
Total items to win: 2. Sponsored by Amazon and White Smile.
Sweepstakes Ends: 9/17 at 11:59 PM PDT or when all prizes have been awarded.
Entry Requirements: No Requirements
There are 2 items to win.
Everyone loves free stuff, and you'll get a chance to gain something new from our catalogue every single day – so good luck for entering! Check back later today and you'll see a whole list of brand new giveaways to choose from. If you like this offer, get real-time updates on Facebook!
To get to the freebie please follow the link. You will be redirected to a website that is not owned by "It's A Freebie". Terms and conditions are the responsibility of each individual company listed. Check with them if your sample doesn't arrive.