Free Rain and Embers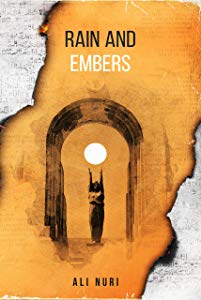 Here's another great offer from Amazon Sweepstakes that you'll get access to as one of our site members. Enter today and you could win big – and if you don't, enter again tomorrow for another shot at some of the items we offer! Rain and Embers. The odds of you winning are 1:100.
Take a look at these samples:
This giveaway offers 4 prizes. Sponsored by Amazon and Ali Nuri.
Sweepstakes Ends: 8/30 at 11:59 PM PDT or when all prizes have been awarded.
Entry Requirements: No Requirements
There are 4 items to win.
Best of luck to everyone entering! Whether you love tech or you happen to be more practical our sweepstakes will definitely have what you've always wanted. If you like this offer, get real-time updates on Facebook!
To get to the freebie please follow the link. You will be redirected to a website that is not owned by "It's A Freebie". Terms and conditions are the responsibility of each individual company listed. Check with them if your sample doesn't arrive.