Buyplus Gutter Cleaning Tool – Roof…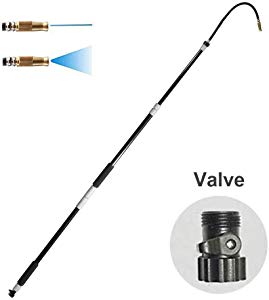 Welcome to Amazon's sweepstakes, where almost everyone ends up winning! Enter the sweepstakes now! Buyplus Gutter Cleaning Tool - Roof Retractable Gutter Cleaner, Telescoping Pole, Best Garden Hose Flexible Wand for Window Cleaning Washer Extendable House Clean Kit. Your chances of winning are 1:3100. Total items to win: 1.
Take a look at these samples:
Sponsored by Amazon and gutter cleaning tool.
Sweepstakes Ends: 8/22 at 11:59 PM PDT or when all prizes have been awarded.
Entry Requirements: No Requirements
There is one item to win.
Make sure you check out some of the other great giveaways part of our unique sweepstakes site that are still live – and good luck! Bookmark our website if you want to see more excellent giveaways just like this one! We have thousands of great freebies and all that you have to do is join today. Thanks for visiting! Let us know what you think by leaving a comment!
To get to the freebie please follow the link. You will be redirected to a website that is not owned by "It's A Freebie". Terms and conditions are the responsibility of each individual company listed. Check with them if your sample doesn't arrive.